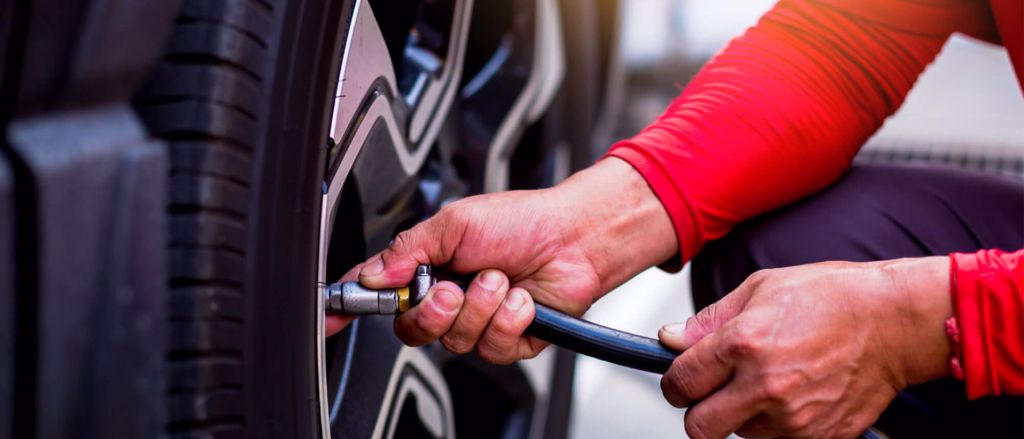 Tyre pressure and how to check if you have the correct pressure?
The correct pressures for your vehicle can normally be found in your owner's manual. The information may also be marked on the vehicle (for example on the driver's door pillar, or on the inside of the petrol flap). In most cases, two different sets of pressures are given:
For 'normal' driving conditions.
For a loaded vehicle (with extra people or heavy items on board).

To check your tyre inflation pressures you will need a tyre pressure gauge or use the gauge on the inflation equipment found at most garages.
When did you last check your tyres?
Not sure?
You've just answered why so many people drive with dangerously under inflated tyres. Checking your tyre pressure is inexpensive and simple. Yet why do so many of us fail to weigh up the costs of ignoring this vital procedure?
How to check your tyre pressure
Find the correct pressures in your vehicle handbook or inside the driver's door (this will be a figure in psi or bar).
Unscrew the plastic cap on the air valve.
Press the tyre-pressure gauge against the valve and hold it down firmly. If you hear a hissing noise, you are letting air out. Press down harder.
Read the measurement on the gauge.
To add air, pump gauge until correct pressure is shown. To deflate, depress the tyre valve.
Here's a quick video about tyre pressure.