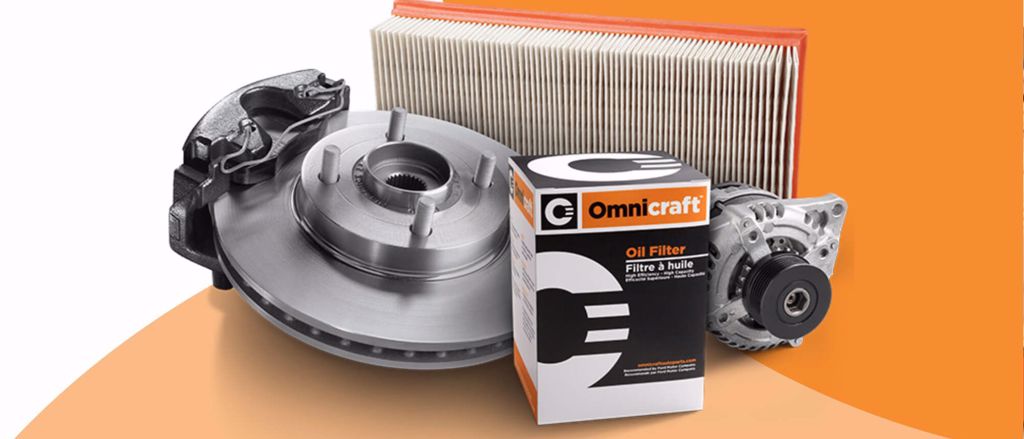 Omnicraft – Ford's New Other Makes Parts Brand – now available!
Every day your business is responsible for carrying out routine services and repairs to many vehicles from other car manufacturers and brands.
Spare parts for these operations have always had to be purchased from other sources. Until now.
Now Omnicraft – the first new parts brand from Ford for over 50 years – offers you a one-¬stop shop for all your parts needs.
Key purchasing benefits:
Fit Designed to fit right first time for all non-Ford vehicle applications.
Quality Manufactured to high standards, for applications across the fastest-moving replacement parts, sourced from Ford OE Parts manufacturers
Competitiveness Omnicraft parts are competitively priced in line with other premium aftermarket brands.
Convenience Your parts dealer becomes a true one-stop parts shop for all makes and models.
Coverage Ford will offer you a broad range of spare parts for competitive vehicle manufacturers, covering 90 % of all vehicles on the road – allowing you to perform the majority of current mechanical repairs and maintenance jobs. The product portfolio includes:

Brake pads
Brake discs
Alternators
Starters
Oil filters
Fuel filters
Screenwash
Air filters
AdBlue®
Shock Absorbers
Batteries
Cabin filters
Wipers (Fitting instruction videos for front and rear blades)
Please contact our parts department for more information on 021/4633633 or email [email protected]